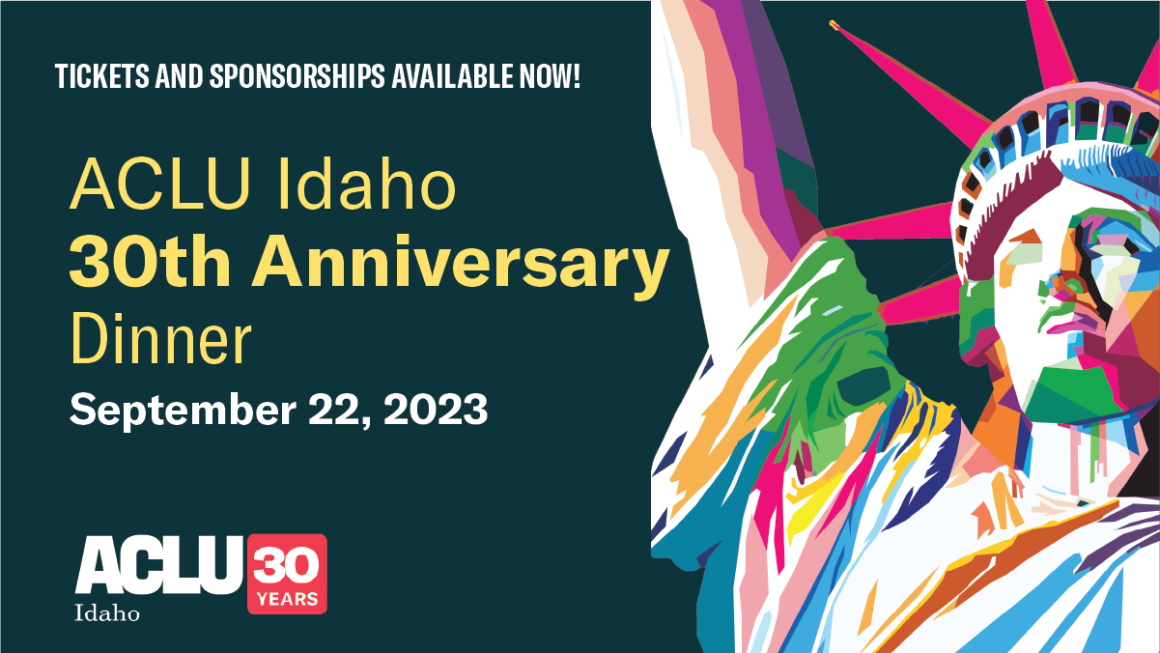 Join the ACLU Foundation of Idaho for our 30th Anniversary Celebration on Friday, September 22, 2023, at 6:00 p.m. at JUMP! in Boise.
 PURCHASE SPONSORSHIPS AND TICKETS
---
We are excited to gather with ACLU supporters and champions from across the state to celebrate the ACLU's work fighting for reproductive freedom, LGBTQ+ equality, voting rights, immigrants' rights, and criminal legal reform.    
For the past 30 years, the ACLU of Idaho has been the premier defender of civil rights and liberties for all Idahoans. Over the years, we have seen attacks on many individual rights and liberties that the Constitution and the laws of the United States guarantee everyone in this country, and the ACLU of Idaho has been there to fight. We will continue fighting in the courts and legislature and organizing in communities to ensure the freedoms of every person in the state and across the country. 
For questions, please contact Logan Self at lself@acluidaho.org   
PURCHASE SPONSORSHIPS AND TICKETS
---
Speaker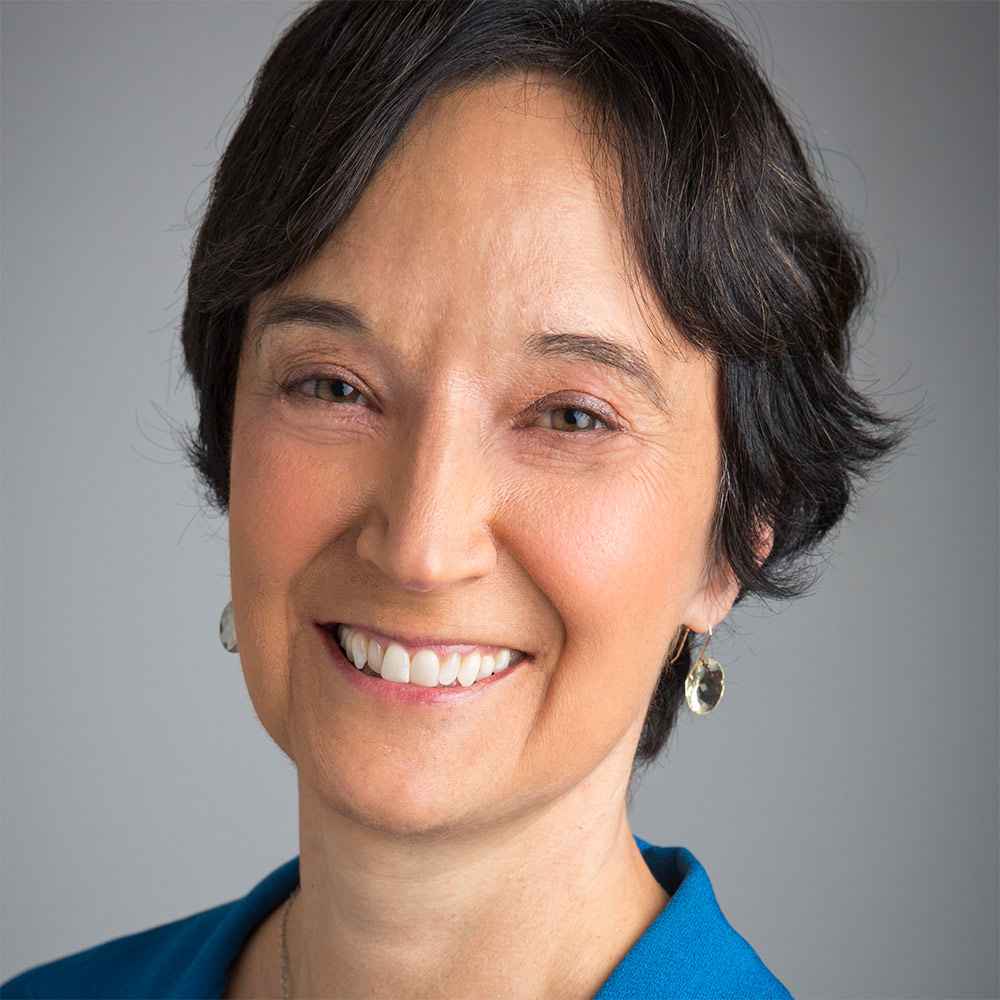 Louise Melling
Deputy Legal Director and Director of Ruth Bader Ginsburg Center for Liberty
Louise Melling is a Deputy Legal Director at the ACLU and the Director of its Ruth Bader Ginsburg Center for Liberty, which encompasses the ACLU's work on reproductive freedom, women's rights, lesbian, gay, bisexual, and transgender rights, freedom of religion and belief, and disability rights. In this role, she leads the work of the ACLU to address the intersection of religious freedom and equal treatment, among other issues.
In her time as Director of the Ruth Bader Ginsburg Center for Liberty, Melling established the ACLU as a national leader in opposing the use of religion to discriminate; she's a leader in driving the ACLU's abortion strategy post-Dobbs; and she drove the ACLU's work to challenge bans on masking in schools that threatened to deny students with disabilities equal access to education.
Under her leadership, the Center has also challenged all manner of laws that threaten the rights and lives of transgender people, bans on abortion, the federal government policy barring women from serving in combat, school policies that foster sex stereotypes, policies and practices that discriminate against Muslims, the use and abuse of guardianship, and government promotion of religion.
Prior to becoming Deputy Legal Director in 2010, Melling was Director of the Reproductive Freedom Project, where she oversaw nationwide litigation, public opinion research, public education campaigns, and advocacy efforts in the state legislatures. She has appeared in federal and state courts around the country, most often to challenge laws that restrict reproductive rights.
PURCHASE SPONSORSHIPS AND TICKETS  
---