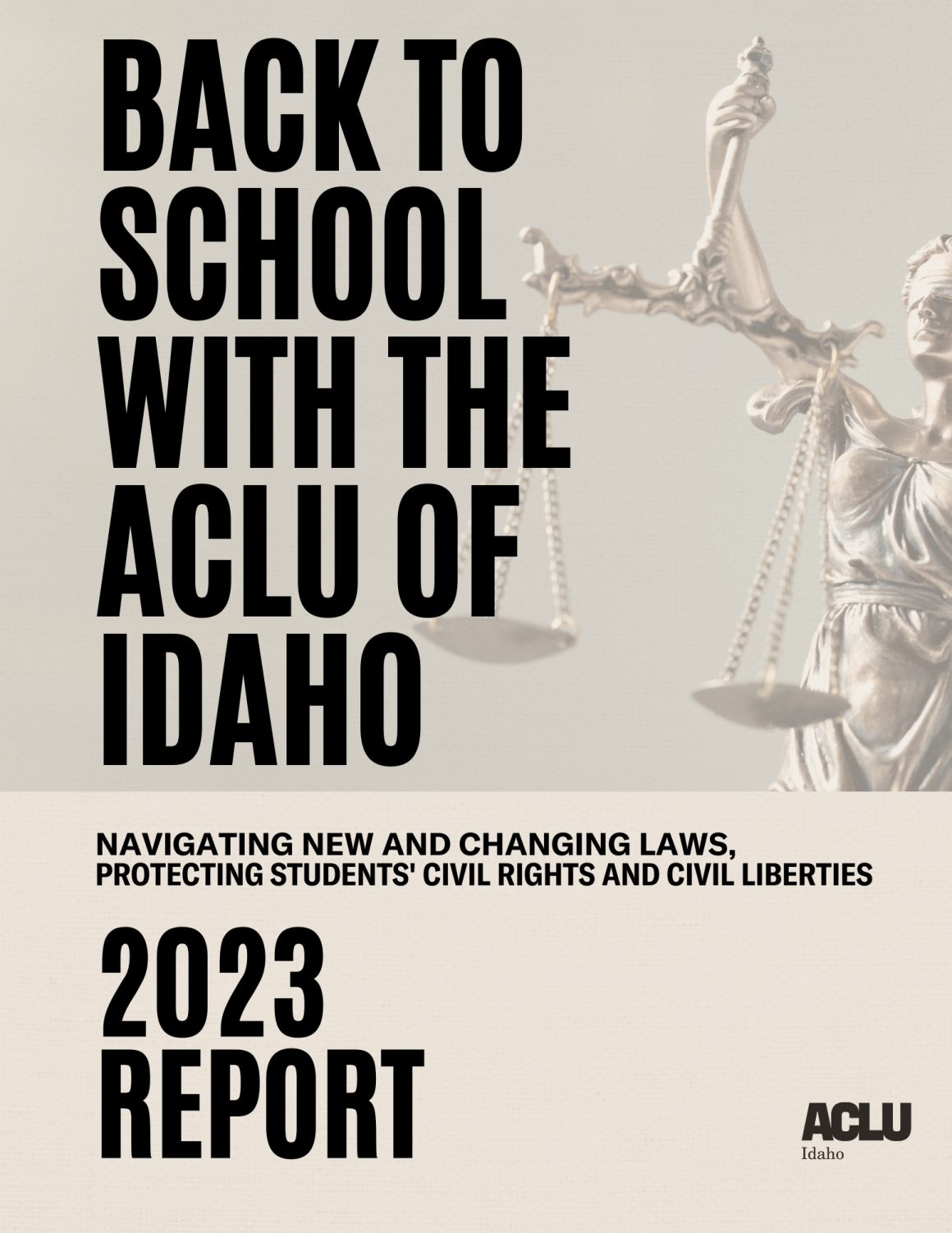 In 2023, The Idaho state legislature passed a number of bills that could impact the civil rights and liberties of students and staff in Idaho public schools. As a response to school communities across the state seeking clarity, The ACLU of Idaho created this Back to School report as a resource for students, their families, and Idaho public school staff and faculty.
READ THE INTERACTIVE DIGITA VERSION OF THE BACK TO SCHOOL REPORT ON ISSUU  -- or view and download the PDF below.
Our hope is the information provided here will help those close to public schools navigate new laws that will shape the 2023-2024 academic school year.
This report is a guide. We hope it provides useful information - but the report should not be considered legal advice.
Review your district's policies -- and speak with building principals, district and board officials, and the Idaho Department of Education -- to better understand how changes in the law might affect you and those you care about.